Video and web conferencing system
with servers installed on your very own premises

What On-premises Can Help You Achieve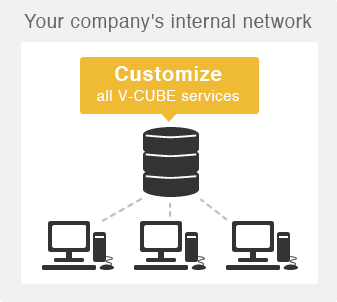 Syncs with other services within your company while preserving its security policy
Blocks inteference from proxies to allow for smooth web conferencing
Takes your company's network configuration into account when setting up
Customizable screen design and layout as well as logo (courtesy of OEM)
Cost-effective for long-term use
Subscribe to our maintenance service for complete after-installation support
A vast array of functions and high customizability
Why Choose On-premises?
Security policy adherance
Set up meetings that flow smoothly with absolutely no inteference from proxies. Your company's security policy is preserved when syncing with any existing internal services.
Customization that fits your company to a T
Change the screen design and layout as well as logo to ones that represent your company (courtesy of OEM). Synchronization with existing internal applications also possible.
Cost-effective
Costs are only incurred during initial setup*, making it more effective cost-wise for long-term use.
*Maintenance costs may be incurred
Why Choose Us?
No. 1 market share in web conferencing market in Japan *
We have been the market share leader* in web conferencing for 8 consecutive years. It is evident that people continue to turn to us as their brand of choice.
*Source: Seed Planning, Inc. (2015 Video Conferencing/Web Conferencing/Audio Conferencing/Latest market trend for UC-related products)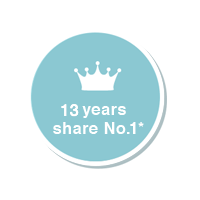 High security
ASP/SaaS Information Disclosure certified. Framework created to safeguard corporate security.

24/7 Tech Support
24/7 tech support provided post-installation. Our team is available any time to timely resolve any issues from customers.