Achieve creative and productive collaboration meetings

Improve the quality, density and speed of all collaborations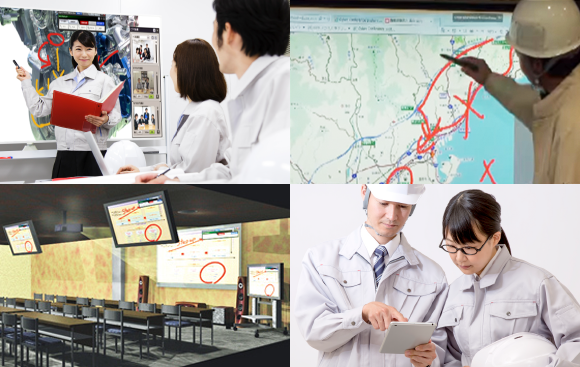 To change business processes to solve business problems
V-CUBE collaboration thoroughly pursues business reform and cost reduction of remote group work, and is also effective in emergency measures in the event of a disaster. Maximize collaboration between remote locations.
Business sharing with remote locations
High-quality data can be shared in real time even overseas in a narrow band, and high-quality voice can be transmitted.
Design / process
You can creatively activate your work by sharing the movement of CAD data in real time and reviewing the design while comparing the actual products at the design / manufacturing site.
Education / training
You can explain while writing on the screen, and share various contents while displaying them by touching the screen.
Emergency measures / crisis management
In an emergency, you can quickly grasp the situation at the site, write the necessary information, and quickly convey the countermeasures.
Features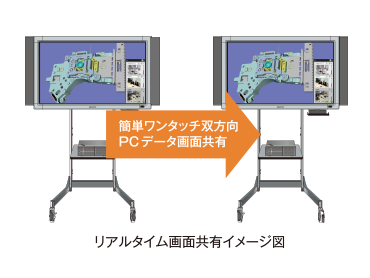 Interactive and realistic collaboration
Real-time screen sharing is ideal for collaborative work between groups. Various contents such as PC data, actual products, and paper drawings can be freely replaced.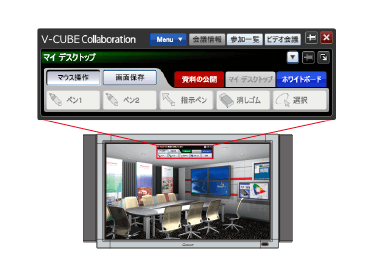 Intuitive operation that anyone can use immediately
The number of icons is the minimum required, and the simple operation menu makes it easy for anyone to use. A simple one-touch telephone type convocation to hold a meeting.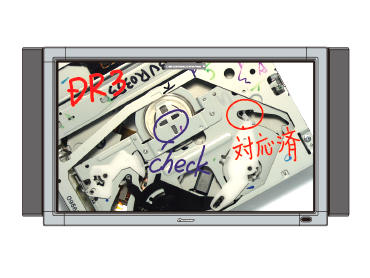 Real-time simultaneous pen drawing function
Two-way writing is possible to quickly convey your thoughts during a meeting. You can write from multiple locations at the same time.
Share high-detailed, large-capacity data at high speed
High-detailed images (20 million pixel class) of CAD and large-format design original drawings can be shared dot-by-dot.