A communication booth where you can always
hold a meeting in a secure private space

Quiet and secure communication that no one is bound by place and time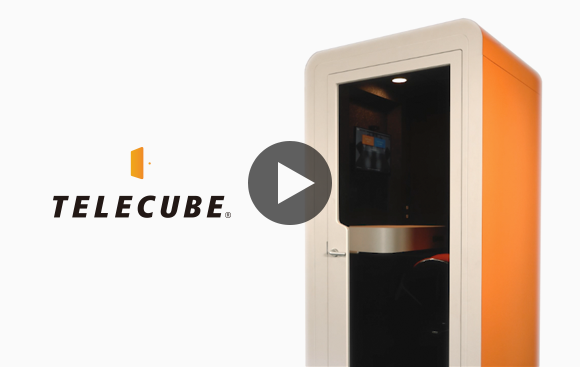 Telecube is a soundproof smart phone box that can be installed anywhere.

Inside, there are tables and chairs, and a PC that can be used for web conferencing, enabling communication via telephone and web conferencing in a quiet and secure environment.

Not only indoors such as offices, but also installation * in stations, parks, streets, etc., anyone can communicate securely at any time.

Telecube promotes work style reforms in Japanese society.

Expected effects
Activating communication using mobile devices
Securing a secure space
Support for various work styles
* Outdoor use model is currently being planned.
Features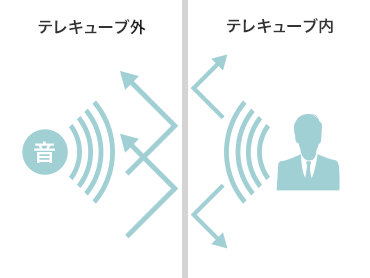 Soundproof design that doesn't bother you
Because it is a completely soundproof design that blocks external sounds and does not leak sound from inside, you can communicate without worrying about the surroundings in a quiet environment.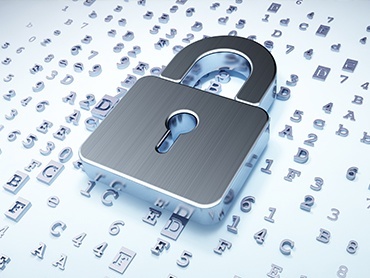 Perfect security
A sound-proof private box enables highly confidential conversations over the phone and web conferencing. Security is also protected because data and history are erased after using the PC installed inside.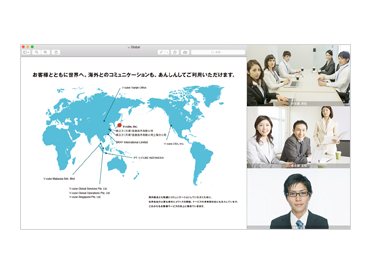 Web conferencing available
The internal PC is equipped with the V-CUBE web conferencing system, so you can easily connect to the web conference.
* Use of Web conferencing with a two-person model is an option.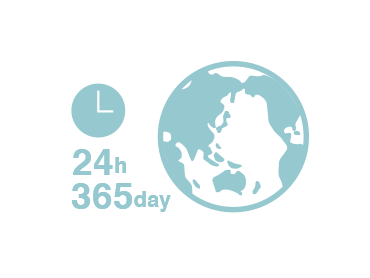 24/7 support
Support 24 hours a day, 365 days a year reduces the operational burden on system administrators, such as responding to inquiries about on-site troubles.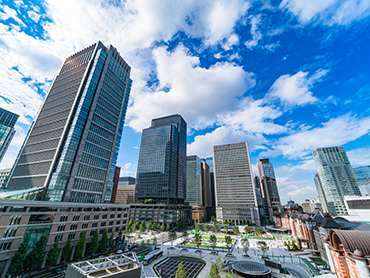 Choose your installation location
Since the booth is assembled at the installation location, it can be installed anywhere, indoors or outdoors.
* Outdoor use model is currently being planned.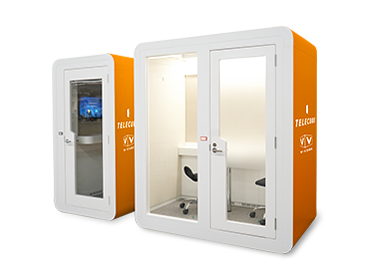 A model that can be selected according to the application
You can choose from two models that can be used as a personal space for one person, or as a substitute for a small meeting room for face-to-face meetings.
Installation image
By installing a telecube indoors, you can always keep a quiet private space without worrying about the surrounding eyes.
If installed in the city, business travelers and businessmen from overseas can also use it with peace of mind.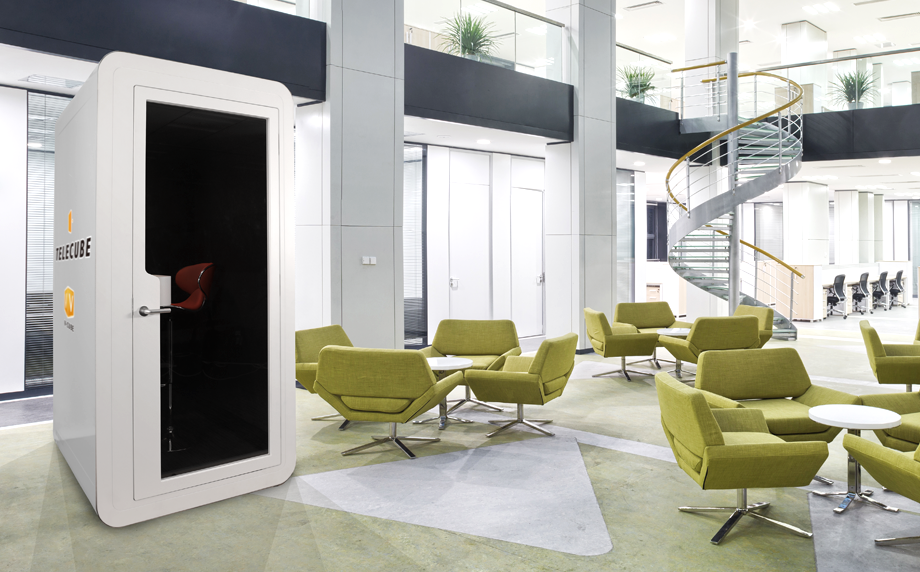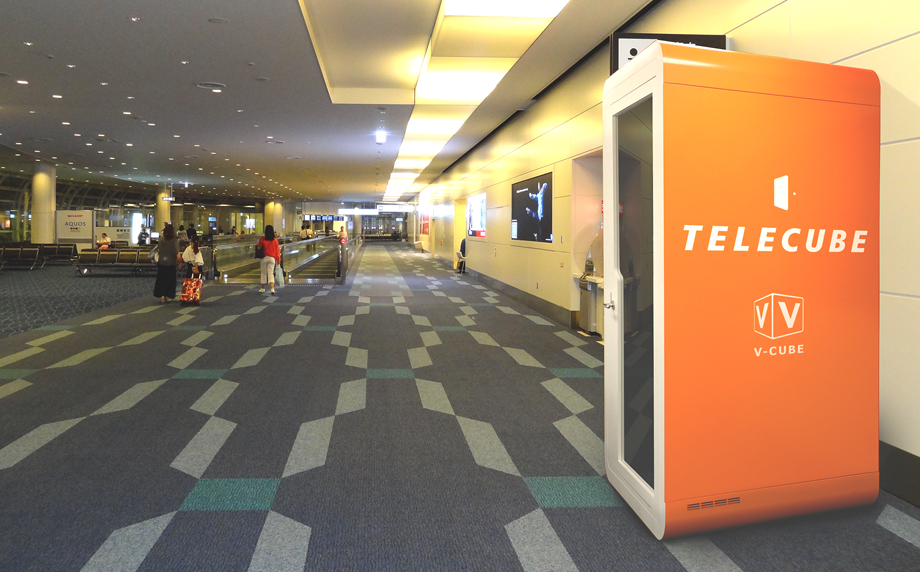 Locations that can be expected to be used

Station premises

Airport lobby / lounge

Office

Restaurants such as coffee shops

Department store

Bank

Library

Museums

Outdoors such as parks
Vcube services chosen by more than 5,000 companies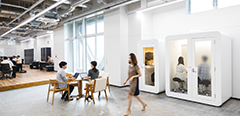 Otsuka Warehouse Co.,Ltd.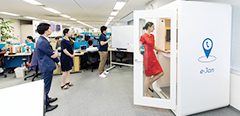 e-Jan Networks Inc.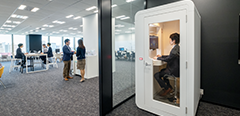 Konica Minolta Co.,Ltd. BIC Japan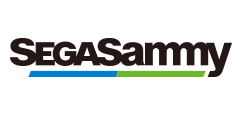 SEGA SAMMY HOLDINGS INC.