V-CUBE's cloud-based content manager
where all accumulated data is gathered

What Portal Can Help You Achieve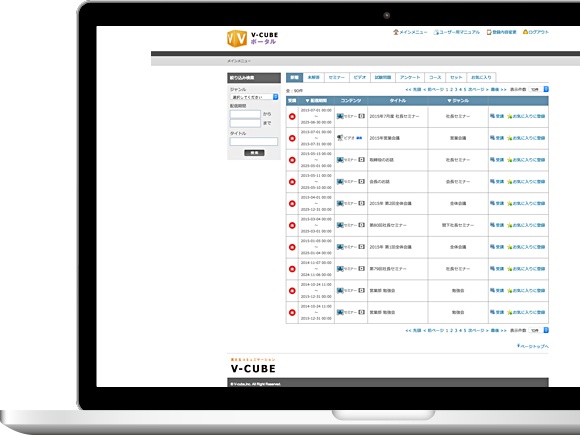 Efficiently manage your content
Organizes content for viewing and listening into a list. What used to be all over the place is now neatly centralized, arranged in a way that is easy to navigate.
Measures effectiveness of web conferences and webinars.
Manages your access log to allow you a proper idea of content shown, webinar attendance, etc. By tracking user actions, you will be able to better gauge your participants' level of understanding or how fast they catch on, enabling you to design content with the best effect.
Why Choose Portal?
Manage both live and recorded data
Centralizes control of all V-CUBE content. Viewing and listening content are compiled into a neat list with no need for user reports.
Enhanced management functions
Through access log management, you will be able to draw statistics on content shown and webinar attendance. Also allows you to manage users and outgoing mail.
Why Choose Us?
No. 1 market share in web conferencing market in Japan *
We have been the market share leader* in web conferencing for 8 consecutive years. It is evident that people continue to turn to us as their brand of choice.
*Source: Seed Planning, Inc. (2015 Video Conferencing/Web Conferencing/Audio Conferencing/Latest market trend for UC-related products)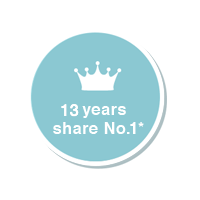 High security
ASP/SaaS Information Disclosure certified. Framework created to safeguard corporate security.

24/7 Tech Support
24/7 tech support provided post-installation. Our team is available any time to timely resolve any issues from customers.