Supporting you wherever you are, whenever you need it
Assistance despite the distance, immediately solving problems
A support system via images and file-sharing
―Assistance despite the distance, immediately solving problems―
V-CUBE Assist is a support system designed to remotely assist via images and file-sharing.
Sales call support, point of contact handling, technical support for maintenance and more, it connects people with expertise to where they are needed.
Useful in a large variety of scenarios, making work flow like never before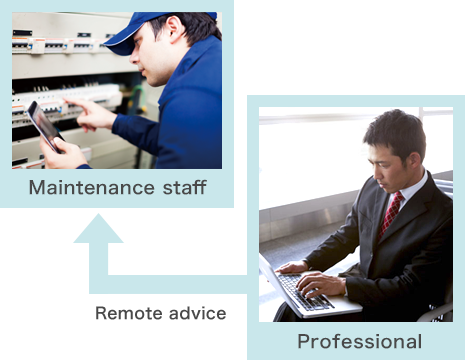 Industry type
Form of professional assistance

Community-based

Support extending beyond the call center
Remotely backing up your clients (backup provided by experts)

Public service

Organizational support: Procedure explanation, medical-related support, tourist guidance, etc.

Finance and Insurance

Product explanation, follow-up procedures, assistance in the event of an accident, keeping your clients company from afar

Distribution

Support encompassing areas such as vehicle leasing/rental sales, out-of-store sales, store management and guidance

Manufacturing

Maintenance staff, on-site guidance
Hold business discussions on your client's homeground
Support staff on standby ready to back up your sales representative or directly providing answers to questions your clients may have about your products and services
Public institutions, frontline dealings of financial bodies, etc.
An expert with specialized knowleged enough to provide clear explanation and and who is able follow up on every product
Call center
Specific operators to handle different types of inquiries
Maintenance and repair
Experts supporting or guiding your client's maintenance personnel
Three Main Pros

Easily make contact

Image and file-sharing
Images from location and files from support can easily be shared in real time

High-quality sound
Sound is both loud and clear, as though all parties are in the same room
Why Choose Us?
Quickly reach the right professional help
Each professiional support can be set according to their expertise so the relevant one can be easily selected and reached.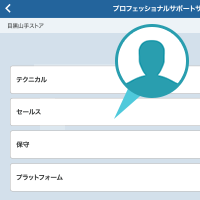 Sharing of assorted file formats
An assortment of file formats (webpage formats, PDF, Powerpoint, etc.) are supported so they can be easily shared on a computer screen.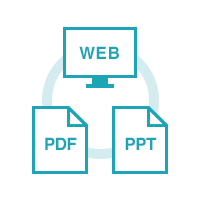 Scribble function
With a stylus, files can be scribbled on to easily get points that are being made across.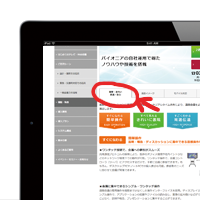 Camera function
Snap pictures of things on location or documents that only one side has to be quickly and easily shared with the other side.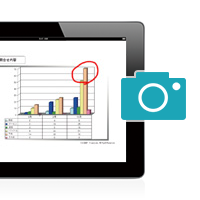 Operating environment
For mobile devices
OS
iOS 8 and above
Compatible devices
iPad 2/iPad(3 and 4 onwards)/iPad Air/iPad Air2
iPad mini/iPad mini2/iPad mini3
iPhone 4S/iPhone 5/iPhone 5c/iPhone 5s/iPhone 6/iPhone 6 Plus
Network
TCP/IP or DHCP (either works)
IPv4
Port and protocol to use: 80 (http) or 443 (https)
Wi-Fi environment recommended
PC
OS
Microsoft® Windows 7® SP1 (32bit/64bit) or newer (Japanese or English version)
Microsoft® Windows 8.1® (32bit/64bit) (Japanese or English version)
CPU
Intel Core™2 Duo 1.86GHz 以上
Intel Core™ i5 and above recommended
Memory
1GB and above
Network
TCP/IP or DHCP (either works)
IPv4
Port and protocol to use: 80 (http) or 443 (https)