V-cube's enterprise text chat service – "V-CUBE Gate" now supports Apple Watch
Jun. 18, 2015
V-cube's enterprise text chat service –
"V-CUBE Gate" now supports Apple Watch
V-cube, Inc. (HQ: Meguro-ku, Tokyo, President & CEO: Naoaki Mashita, hereon as V-cube), as of June 18, 2015, will enable Apple Watch capability for its enterprise text chat service – "VCUBE Gate". Users can receive messages, check message content and send stamps on the Apple Watch application.
The enterprise text chat service – "V-CUBE Gate" – is release in November, 2014. With powerful features to support daily enterprise use case such as managing conversation log, high security and multi-lingual support, V-CUBE Gate is installed by many enterprise customers.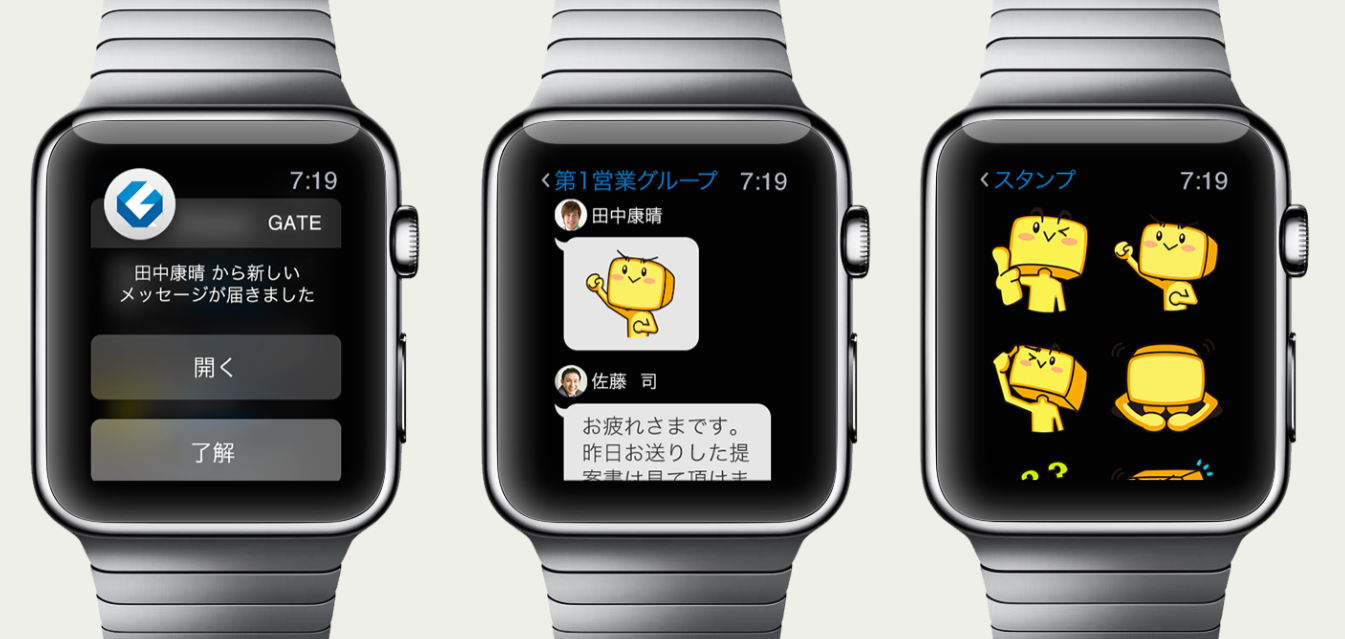 [Main features on Apple Watch application]
(1) Notifications for new messages, and view contents
(2) Check message history
(3) Send stamps/emoticons
For inquiries and free trial accounts of V-CUBE Gate, please visit our website at:
http://www.vcube.com/service/gate/


V-cube looks to offer more features to strengthen support for enterprise customers as the No.1 Visual Communications Service Provider. As new devices become available, we will continue our effort to enable customers with new communication environment.